WE CAN BRING THE
ENTERTAINMENT
We offer pony rides, petting zoos, ice cream trucks,
face painters, and more!
BIG COUNTRY AMUSEMENTS HANDLES
ALL KINDS OF EVENTS
We specialize in corporate picnics, school or church fairs, theme events,
fundraisers, birthday & graduation parties, college events, grand openings,
Bar & Bat Mitzvahs, festivals or whatever your special event may be!
Let us assist you with all of your event and party
planning needs!

We're pre-approved with local schools (LCPS and Prince William country schools).
WE CAN BRING THE
ENTERTAINMENT
BIG COUNTRY AMUSEMENTS HANDLES
ALL KINDS OF EVENTS
AMUSEMENT RENTALS IN THE D.C. AREA
Serving VA, MD and DC for over 20 years! View our huge selection of Moon Bounces, Carnival Rides, Games, Inflatable Water Slides, Party Equipment and more!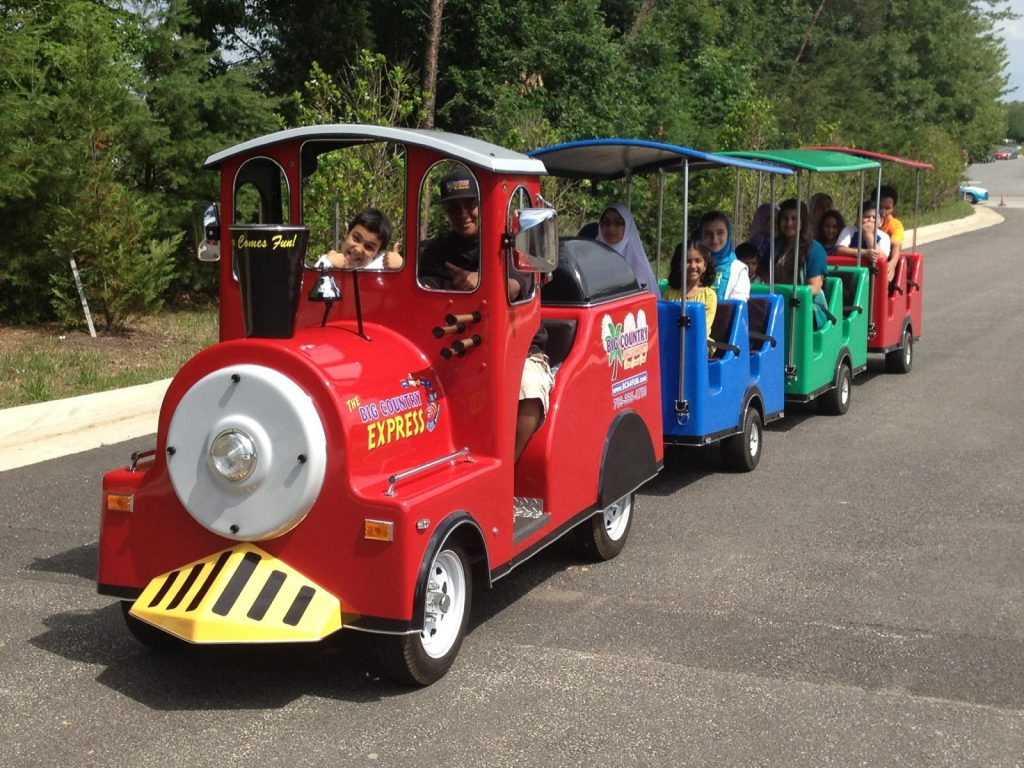 You have the party and we'll bring the fun! 
Let's get your party started! Welcome to Big Country Amusements. We've been supplying amusement equipment and entertainment for a wide array of event types across Virginia, Maryland & Washington DC for over 20 years.
From backyard parties, to church and school carnivals, company picnics and public festivals, BCA is the premier party equipment and amusement rentals provider serving the communities of Ashburn, Bristow, Chantilly, Fairfax, Gainesville, Haymarket, and Manassas. With Big Country Amusements, you have the peace of mind of entrusting the success of your important event to one of the most experienced, professional and safety conscious amusement hire service providers in the region.
Our mission statement and core focus is to bring fun and excitement to children, young adults and everyone young at heart by providing affordable, high quality equipment delivered and set up on time with safety as our number one priority. We are meticulous with our staff hiring and training, ensuring that all our event crews are bright, friendly, positive and professional. Our staff will always greet guests of all ages with a smile, and deliver the best quality service and experience.
We are fully insured and we offer highly competitive and affordable pricing. We back this with our "Price Match Guarantee": if you happen to find a more competitive quote than ours, we will do our best to meet or beat it.
To bring fun and excitement to children, young adults and everyone young at heart by providing affordable, high quality equipment delivered and set up on time with safety as our number one priority!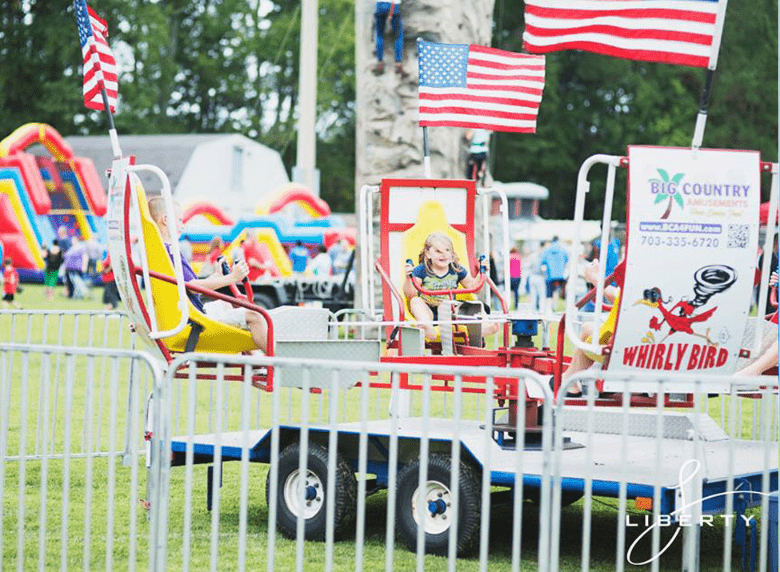 From Parties Large or Small
Testimonials About Big Country
NO EVENT IS TOO BIG OR TOO SMALL
Whatever the event, Big Country Amusements is your ticket to hosting a memorable and fun packed occasion with an authentic carnival feel. From larger carnivals, festivals and fairs, to children's backyard parties, no occasion is too small. We are happy to deliver, setup and supervise carnival rides, moon bounce rentals and inflatable water slide rentals for parties even lasting just a few hours.
Organizing an event can sometimes be tricky, so we are happy to assist with your planning and to suggest entertainment choices. So feel free to give us a no-obligation call to explore your options. Your vision matters to us, and we're here to help make that vision a reality. Irrespective of the event type or size, we bring a fun atmosphere and can offer something for everyone.
Big Country Amusements is your one-stop shop supplying entertainers, carnival rides, water slide and moon bounce rentals to events across Virginia and Northern VA, including Haymarket, Gainesville, Bristow, Manassas, Chantilly, Ashburn, and Fairfax, as well as Washington DC and Maryland. We offer a complete carnival experience.
Choose from a Broad Range of Amusement Rentals and Entertainment Options
Entertaining your guests is the key to hosting a memorable and successful event, and our array of amusement and equipment choices can cater to just about any type of occasion.
Maybe you're looking to host a children's party in your backyard or at a local park? You bring the balloons, cake and party hats, and we'll supply the entertainers, carnival games, carnival rides, and inflatables including moon bounces, obstacle courses, and water slides.  For events with more space, such as church or school carnivals, festivals, picnics or fairs, we can also supply pony rides and a petting zoo.
We offer full sized tents, marquees, tables & chairs, linens, china, lighting and dance floors for party rentals. If you're organizing a graduate party or company picnic for fully grown kids, we can supply sports and interactive inflatables such as our Air Jumper Extreme, 4 Person Log Jammer, Rodeo Bull, and a Rock Climbing Wall. These are favorites for all ages, including adults. And for those wanting something less physical, we can supply an array of casino fun, including slot machines and tables for Black Jack, Roulette, Craps, and Texas Hold'em, complete with experienced croupiers (dealers) if needed.
Whatever the event, our attractions will transform your venue into an amusement park for the day.
Carnival Ride Rentals
Bring the party to life with carnival rides that deliver unrivalled levels of fun to all ages.
Rides for Younger Kids For younger children up to age 12, our four most popular rides include the Carousel, Tubs of Fun, Jr. Ferris Wheel and Electric Train.
For kiddies up to age 6, our popular Carousel amusement ride is a classic merry-go-round featuring 8 artistically painted horses, four small and four medium. And the Tubs of Fun ride is a junior version of our popular Turbo Tubs; Tubs of Fun features four tubs which swing around without the individual tub rotation that Turbo Tubs offer, which makes it more suitable for younger kids aged 2 to 7.
Our Jr. Ferris Wheel amusement ride adds a true carnival atmosphere, is suitable for kids up to age 10, and can seat up to 10 children. Our Big Country Express Electric Train seats 12-18 riders of all ages, and can be used both indoors and outdoors. It comes with an optional train station, allowing passengers to wait in line to board the next ride.
Rides for All Ages
For family events catering to guests in most age groups thru to adult, our most popular amusement rides include the Fantastic Flyer, Human Whirl, Whirlybird, Turbo Tubs, Log Jammer, Rock Climbing Wall, Rodeo Bull, and Air Jumper Extreme.
Fantastic Flyer is a swing ride suitable for children aged 5 and over. Its eight swings can accommodate 2 adults or 3 children per seat, and its colorful blinking LED lights add to the carnival atmosphere of night time events.
Strap into your seat and get ready for some high G-force excitement! Human Whirl and Whirlybird are both suitable for ages 8 and up, and can accommodate 4 riders at a time. Human Whirl offers a gyro-style inversion experience, while Whirlybird allows riders to control their rotational speed with a pump style joystick.
Turbo Tubs is a perennial favorite with colored lights which also add a great effect during evening events. Suitable for all ages, the 6 tubs can each accommodate 2 adults or 4 children. The spin speed of each tub is controlled by the rider, so typically an adult or older child can act as pilot and take the ride with a couple of younger kids.
The Log Jammer is a competitive 4 person sports inflatable suitable for ages 8 to adult. Four players each try to remain on their own tree stump pedestal while trying to jump over, or duck under, a swinging foam-padded log. A great workout and test of reaction time, balance and jumping skills!
For climbers weighing at least 45lbs, our Rock Climbing Wall is suitable for ages 6 to adult. It stands 28 feet tall and can accommodate 5 climbers at a time. Strap-in harnesses make the rock climb fun & safe.
Finally, Air Jumper Extreme offers a unique and safe flying experience. It too is suitable for ages 6 to adult, catering to riders weighing 45lbs and up. Jumpers are each secured by a harness which is strapped to two flexible, pivotal pylons in a wishbone configuration with a trampoline below. From trampoline level, jumpers can reach heights up to 20 feet, offering a unique experience of flying through the air, with the ability to safely perform front-flips and backflips on the way up. Truly exhilarating!
We can deliver, setup, and when needed, supply operators for all our carnival rides to events throughout Virginia, Northern VA, Washington DC and Maryland. Based in Manassas, and we are the "go to" party equipment rental service for amusement needs from Ashburn to Chantilly, Fairfax, Bristow, Gainesville, and Haymarket.
Moon Bounce Rentals
If you need to hire moon bounce inflatables for a special event, look no further. We offer a complete and unforgettable range of inflatable bouncy castles, adventure mazes and slides. Our moon bounces are ideal for all kinds of special events, from your kid's birthday party, to school and church carnivals, picnics, fairs and festivals.
Our wide array of themed moon bounces are available in all sizes to suit any and all occasions, from small junior jumpers through to extra-large "Super Moon Bounces"; our moon bounce inflatables will keep everyone amused and entertained for hours on end.
Some of our most popular themed moon bounces include the XL Pumpkin (great for Halloween), the XXL Space Walk, the Birthday Cake and the Disney Princess. We also offer a wide range of combo moon bounces which include wet or dry slides, basketball hoops, climbing, obstacle courses, a maze, and even an educational farmland play center complete with 3D animals.
Water Slide Rentals
It can get pretty hot under Virginia's summer sun. When it does, it's the ideal time to cool the kids off and get slipping, sliding and splashing around with some water fun. Kids of all ages love the enjoyment and exhilaration of a good water slide!
With a wide array of children's themes, sports/climbing combos and landing pools, we're bound to have the right water slide rental for your next party, event or function anywhere throughout Virginia, Washington DC and Maryland.
Some of our most popular water slides include:
• Water World, a combination inflatable which includes a non-slip jumping surface, basketball hoop, climbing area and a 12 foot water slide.
• The Big Wave, which features two slides with a continuous flow of water from a garden hose connection.
• Kahuna, with its 15 foot slide, can be ridden wet or dry.
• The Rip N' Dip, with its 24 foot sliding lane, and the Splash Down Tropical slide are both available with inflatable landing pools.
In addition, our water slide/moon bounce combos are available in a wide selection of themes that all children love, including Disney characters (Mickey & friends, etc…), super heroes (Batman, Superman, Flash, Wonder Woman, etc…), Animal Farm, Noah's Ark, Circus, Firemen, Easter, Halloween, U.S. Military and Western.
From Bristow to Chantilly, Ashburn, Fairfax, Gainesville, Haymarket, and Manassas… whatever the event and age of the guests, we have water slides for hire to cater for every occasion.
Entertainers
Add a "Wow" factor to your next event. Hiring a live entertainer will make your party, picnic or corporate event all the more memorable and is a real treat for the guests.
For your next children's party, consider hiring a clown, stilt walker, juggler, magician, balloon artist, glitter art or face painter. For grad parties, birthday parties, weddings and company events, we can also supply DJ's, caricature artists, and fire eaters.
Whatever you're celebrating, we have access to the most reputable and talented entertainers across Virginia, Northern VA, Maryland and Washington DC. At Big Party Amusements, we truly are your one-stop-shop for amusement and party hire, including live entertainment.
Start Planning your Upcoming Event or Party Today! With such a broad array of party hire, amusement equipment and entertainment options to choose from, we understand it can be a challenge to make the most appropriate choices for your upcoming special event. So we encourage you to give us a call.
Your vision matters to us, and we're here to help make that vision a reality. We are happy to assist with your planning, to suggest entertainment choices suited to your event, budget, and the age of your guests, and to quote you on the available options.
All our advice and quotes are happily offered free of charge on a no-obligation basis. And if you do entrust us to provide the amusement and delight at your next party, picnic, fair or company event, we look forward to making it fun, colorful and truly unforgettable for you and each of your guests. 
Call us today to obtain a free quote and to explore the amusement and entertainment options for your next event: 703-335-6720
Yours Truly,
The friendly team at Big Country Amusements
Contact one of our event coordinators today